Services Available in Our Fall River Office
Top notch customer care is the goal of our dental office. We use the latest dental advancement and technology to give our patients the best possible experience. We offer the following services and more in our Fall River, MA dental office.
Looking for a dentist in Fall River?
North Main Dental offers the best dental services in Fall River, MA. Our cutting edge technology and friendly staff ensure your experience at the dentist will leave you smiling!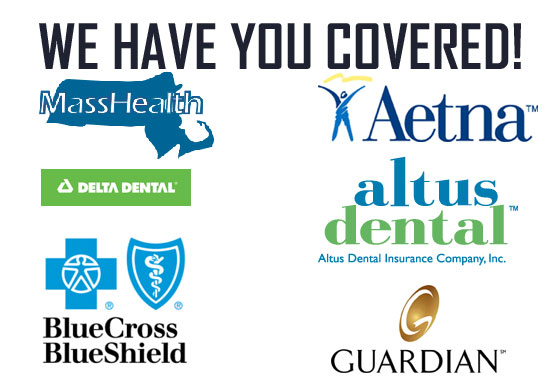 We accept most major Dental insurance carriers at North Main Dental. If you do not have insurance, we also accept several dental discount plans including Carington.
Emergency Care
If you require an emergency appointment, we will work to accommodate you as soon as possible. For more information call 508-678-2218.
Call Now
Call Our Office
Call us now at 508-678-2218 to schedule an appointment or consultation with the dentist.
Call Now
Patient Testimonials
We  provide the lowest priced and highest quality dentistry in the greater Fall River area. Here is what our customers have to say.

Gina S.
My tooth extraction was performed quickly and inexpensively at North Main Dental. I found they had the lowest price in the area, and was pleasantly surprised with the high tech office and great dentist!

Brandon F
The fantastic staff at North Main Dental Associates make going to the dentist a positive experience. Dr. Ponte's gentle and calm demeanor will win over even the most terrified patients.